All About Avira, Schuylkill Yards' First Residential Offering
Avira has arrived at Schuylkill Yards. Situated atop 3025 JFK Blvd, Avira is comprised of 326 upscale residences spanning 18 floors. Residents have access to a 29,000-square-foot indoor/outdoor amenity floor, 9,000 square feet of retail, 200,000 square feet of workspace, 120 structured parking spaces, and a 7,500-square-foot pocket park. To get the full feel of the Avira experience, we sat down with Natasha Mazeau, Marketing Director at Gotham Organization, our residential partner for this project.

How would you describe the Avira experience?
Avira presents residents with an exceptional lifestyle that goes beyond the ordinary, combining luxury residences and extensive amenities within an unmatched location. It redefines the concept of urban luxury, offering a haven for those in search of a home within a vibrant community. Nestled in the University City neighborhood of Philadelphia, Avira is the epitome of refined living at its finest.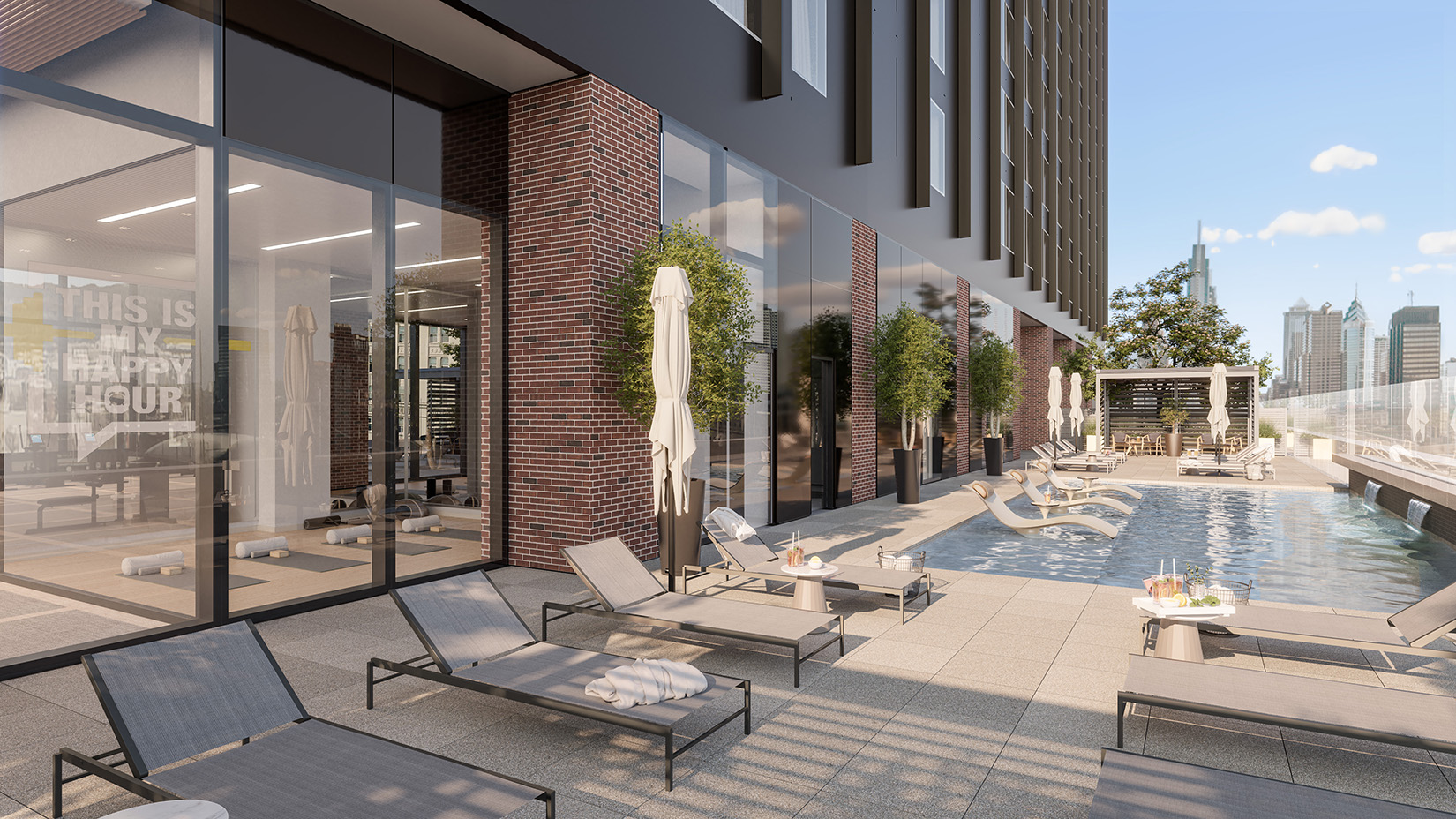 Walk us through a "day in the life" of an Avira resident. How will Avira elevate their everyday?
An Avira resident begins their day in one of our luxury studio to three bedroom residences. The floor-to-ceiling windows flood the living spaces with natural light and provide residents with breathtaking vistas of the Philadelphia cityscape and beyond.

There's something truly captivating about waking up to the sight of the Philadelphia skyline, or watching the sunset over the Schuylkill River. The panoramic views create a sense of connection with the vibrant surroundings, immersing residents in the energy and beauty of the city. Whether you're relaxing in the living room, preparing a meal in the kitchen or unwinding in your bedroom, the ever-changing views serve as a constant reminder of the dynamic urban environment that surrounds Avira.

These panoramic views not only enhance the aesthetic appeal of the residences but also contribute to a sense of openness and spaciousness. The seamless integration of indoor and outdoor spaces we've employed throughout Avira allows residents to feel connected to the community while enjoying the luxurious comfort of their home. It's a detail that elevates the living experience at Avira and adds a touch of wonder to everyday life.

Throughout the day, residents have access to a wide range of lifestyle amenities within the building, including a state-of-the-art fitness club that offers cardio equipment, free weights, a Pilates reformer and functional training options, as well as fitness classes. After a workout, residents can unwind in the indoor Club Lounge, which includes a bar, fireside lounge, and game room. For professionals working from home, there is a fully equipped co-working lounge with meeting rooms and a conference room.

After work, residents can enjoy a host of outdoor amenities which include a resort-style pool and cabanas. There is also a sundeck and landscaped terrace areas with pergolas, providing spaces for relaxation and social gatherings. Additionally, residents can end their day catching up with neighbors at events hosted by our concierge team exclusively for residents and tenants of the building.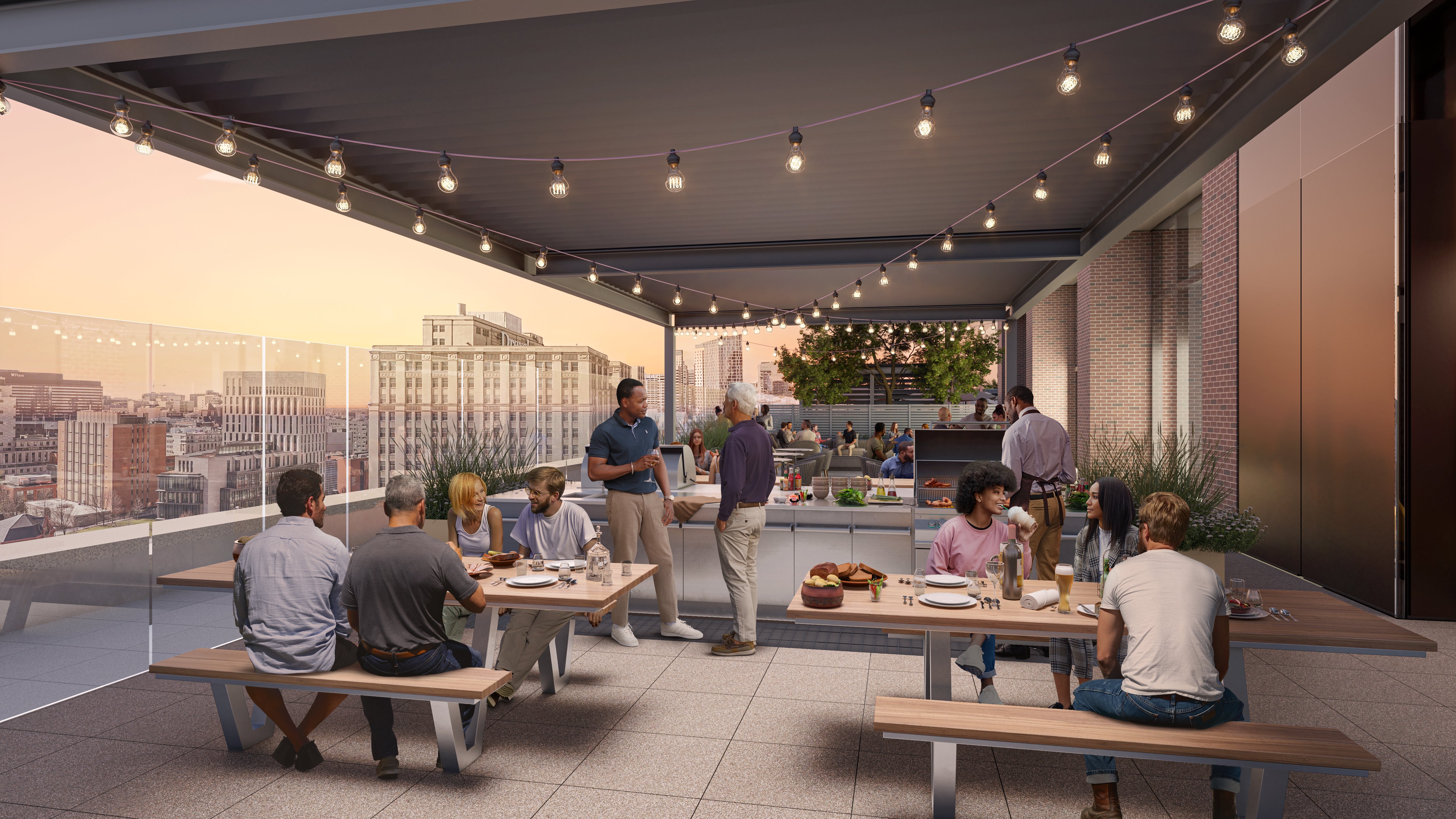 Avira has been designed as a "crafted destination for elevated living." What are some of the showstoppers that set this building apart from others in Philadelphia?
Avira's thoughtfully designed amenities and attention to detail set it apart from all others. The building features a highly amenitized lifestyle club spanning 14,500 square feet, offering spaces of relaxation, work, and socializing. The rooftop pool with a sundeck, cabanas, and a large-format movie screen is one of our standout features, providing residents with a luxurious outdoor experience that is set to impress any visitor. Avira's indoor amenities, including the club lounge, coworking lounge, and state-of-the-art fitness center, contribute to an elevated everyday living experience.

Avira's emphasis on craftsmanship and materiality is noted throughout the development. The interiors are designed by CetraRuddy, a globally recognized architecture and interior design firm. Throughout the building, there are crafted details and rich material choices that pay homage to the industrial and transportation history of the site, as well as the grand public spaces of Philadelphia. These details create a sense of sophistication from the moment you step through the front door of the lobby.

The residences and amenities are complemented by a vibrant sense of community. As a resident, you'll experience a lifestyle like no other, where engaging community events, customized fitness classes, and a dedicated concierge team await to cater to your every need. From ensuring a seamless move-in experience to securing reservations for special occasions like birthday celebrations, Avira's commitment to excellence ensures that every detail of your life is taken care of.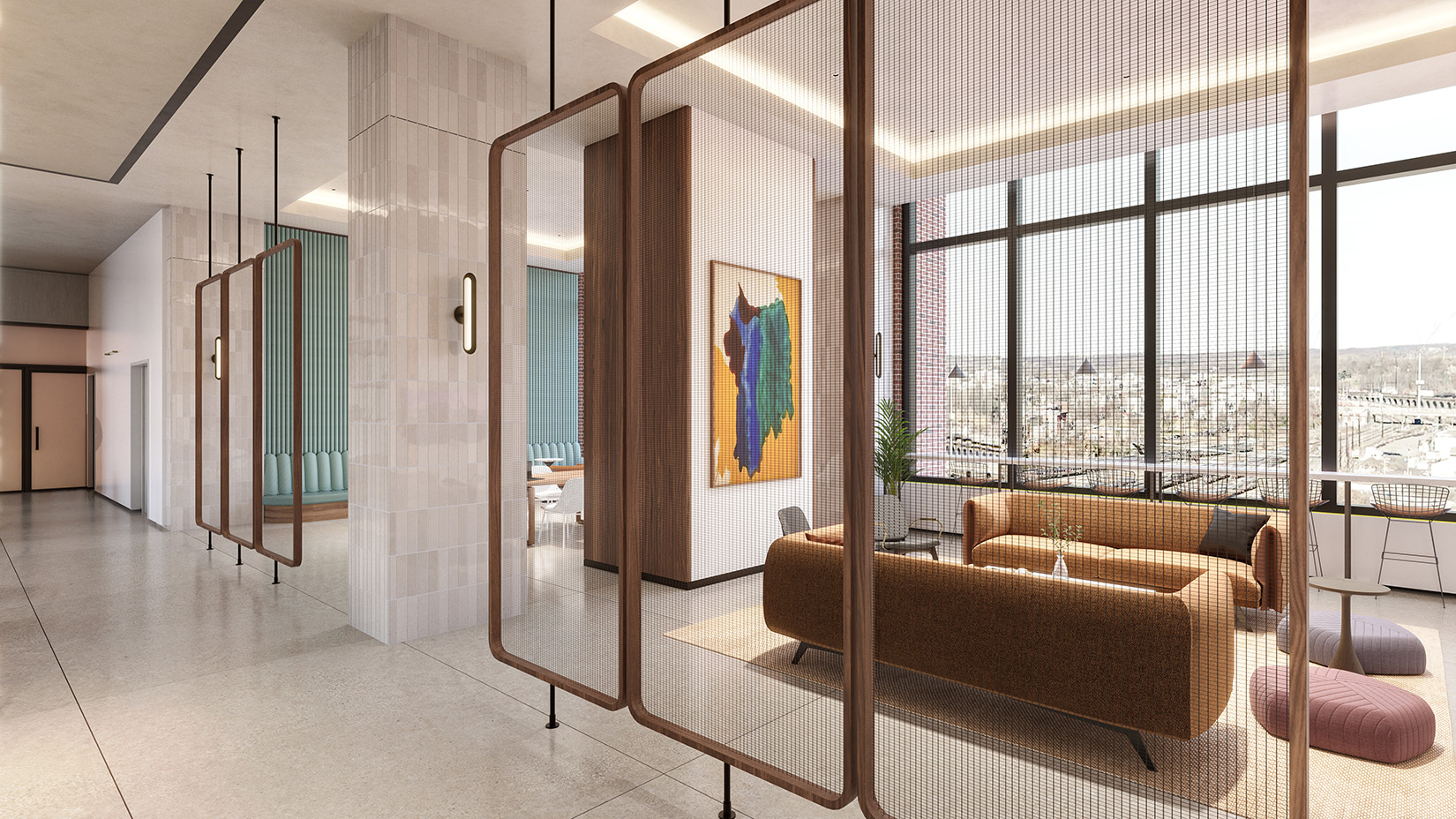 We all know the importance of location when it comes to choosing a place to live; what are the benefits of Avira's location within the evolving neighborhood of Schuylkill Yards?
Avira's location within the dynamic neighborhood of Schuylkill Yards is one of its key highlights. Situated amidst renowned educational and medical institutions such as the University of Pennsylvania, Drexel University, and Children's Hospital of Pennsylvania, residents can immerse themselves in a vibrant and thriving community. The proximity to 30th Street Station, one of the busiest rail stations in the country, ensures convenient access to mass transit, making it easy for residents to navigate the city and beyond.

The neighborhood's ongoing development plans also add to the appeal of living at Avira. With 6.5 acres of dedicated green space in Schuylkill Yards, residents have unparalleled access to interconnected parks, a variety of outdoor activities and opportunities for relaxation and a greater sense of well-being. Additionally, the neighborhood's strong focus on education, medical research, and employment opportunities further enriches and complements the living experience at Avira.

At Brandywine, we like to say the difference is in the details. What is your favorite detail about Avira?
At Avira, the attention to detail is remarkable, making it difficult to choose just one favorite aspect. Aside from the highly amenitized lifestyle club and well-appointed residences, the Gotham Living experience stands out amongst all other details. From the initial move-in guided by a dedicated concierge team to the home services that make life a little easier, residents receive the white glove treatment. The exclusive community events are just an elevator ride away, where residents can mingle with their neighbors at cocktail parties, watch a blockbuster movie under the stars or jam out at a rooftop concert right in their own home. In addition to Avira's robust event programming, residents will have access to GothamCard Perks, a benefit program exclusively for residents with a growing list of discounts and special access to local and national businesses. Living at Avira means access to an elevated lifestyle experience within a dynamic urban environment in Philadelphia.

Learn more about Avira at aviraliving.com.