Checking In: AKA University City is Your Spring and Summer Destination
Perched atop FMC Tower at Cira Centre South is AKA University City, home to ultra-luxury hotel residences, next-level amenities, and an unparalleled lifestyle experience. We sat down with our hospitality partner AKA to chat about their robust schedule of programming and offerings for residents and guests this spring and summer.

Tell us a little bit about the location and defining features of AKA University City.
AKA University City offers sophisticated hotel residences for short- and long-term stays and is housed in the sleek FMC Tower. Each spectacular suite, envisioned by award-winning designer Piero Lissoni, provides an unparalleled residential experience, with airy modern interiors and a range of home comforts, such as a workspace, gourmet kitchen, and in-suite laundry. Together, our contemporary design, amenity profile, and spectacular views create an unmatched living experience that is unique in Philadelphia.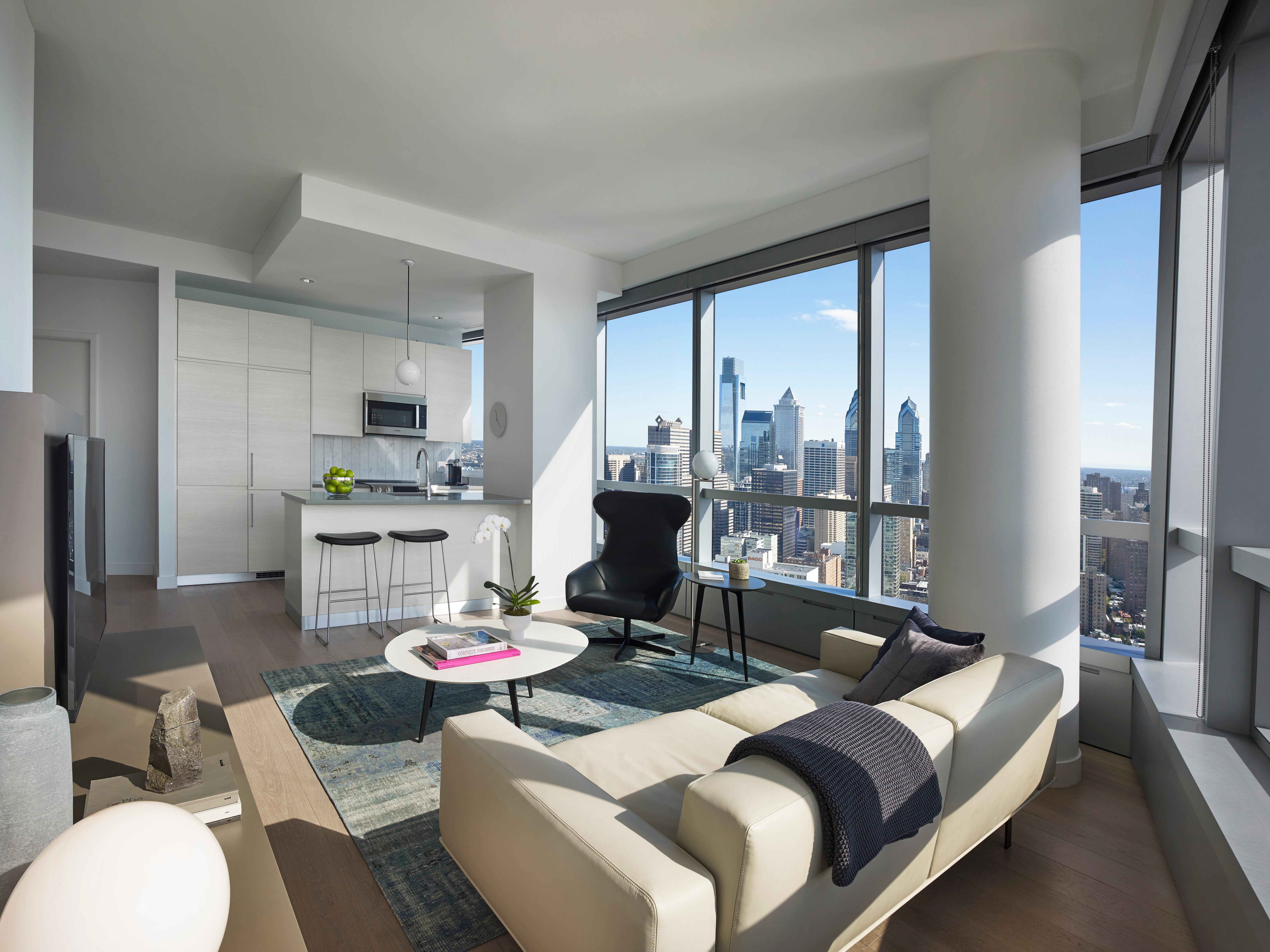 What are some of these unique experiences and amenities offered at AKA UC?
We set ourselves apart by offering the most curated guest experiences possible. Residents and guests have access to Level28, the exclusive residents' club perched 400 feet above the city on the 28th floor, featuring panoramic views and an array of lifestyle-enhancing amenities.

What are some of these amenities guests and residents can enjoy on Level28?
Complete with a panoramic pool, fitness center, 3D golf simulator, movie theater, outdoor terrace, business center, lounge, and more, Level28 is the perfect place to unwind, meet up with friends and socialize, host a lunch meeting, or anything in between. The crown jewel of Level28, the stunning "pool in the sky," offers a serene environment complete with floor-to-ceiling windows and contemporary lounge-style seating. The pool deck can also be reserved for private functions, providing a unique, memorable venue to host friends, families, colleagues, and clients. For movie lovers, a.cinema has curated films each month, and with state-of-the-art acoustics and visuals, it's just like being at an actual movie theater.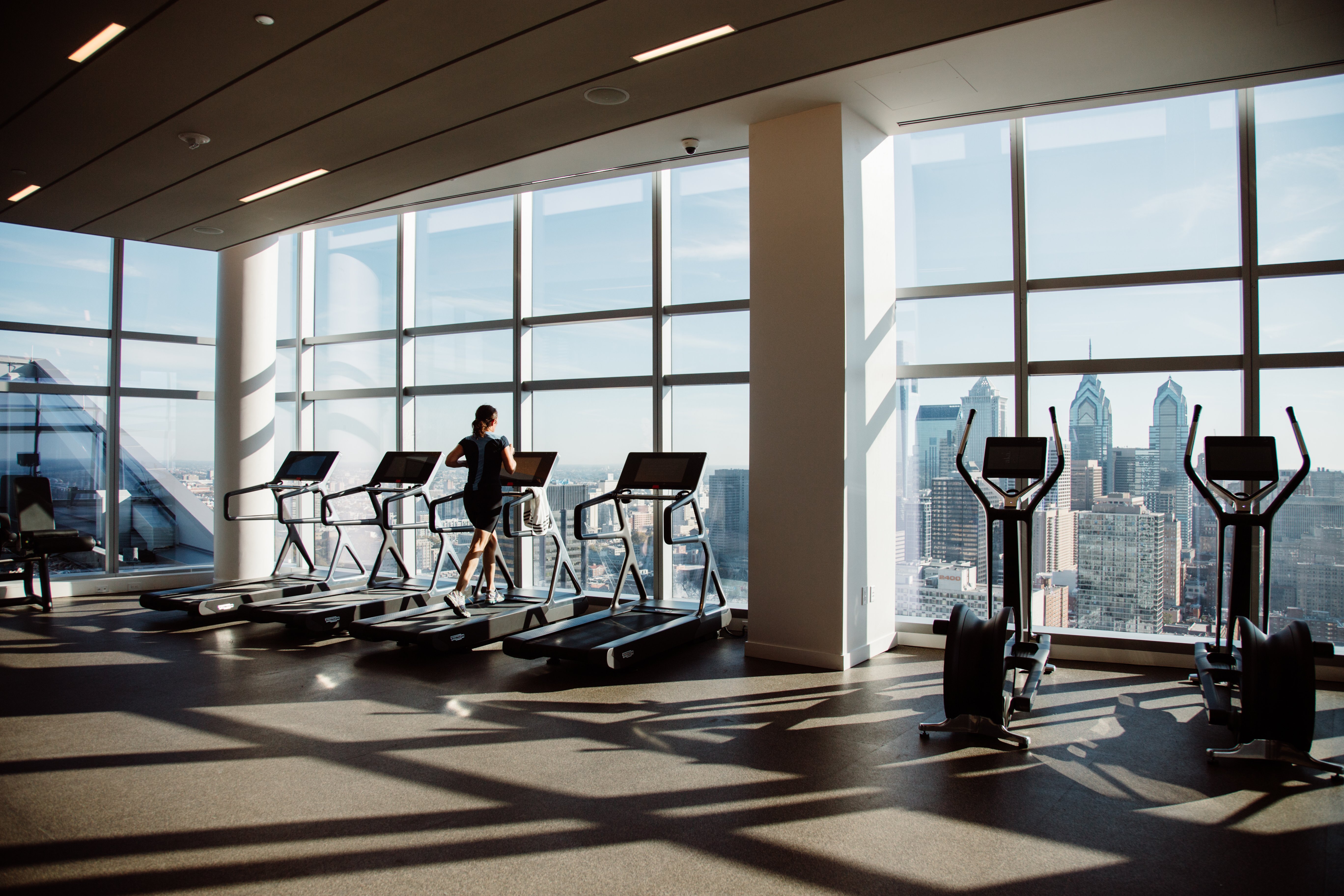 What can residents and guests expect this spring and summer in terms of programming and offerings?
There's no shortage of exciting offerings to enjoy this spring and summer. Through our ongoing partnership with Aqua Vida, we offer aquatic yoga classes on paddleboards in our indoor pool; this has been a resident favorite and is back this season. We're also excited to bring outdoor yoga classes to Level28 this season in partnership with The Lab, offering a great way for residents to connect with nature, appreciate the stunning views, and focus on their health. Guests and residents can also unwind and enjoy a.lounge at Level28, where they can sip on specialty-curated cocktails from our private bar while relaxing in a unique, inviting setting.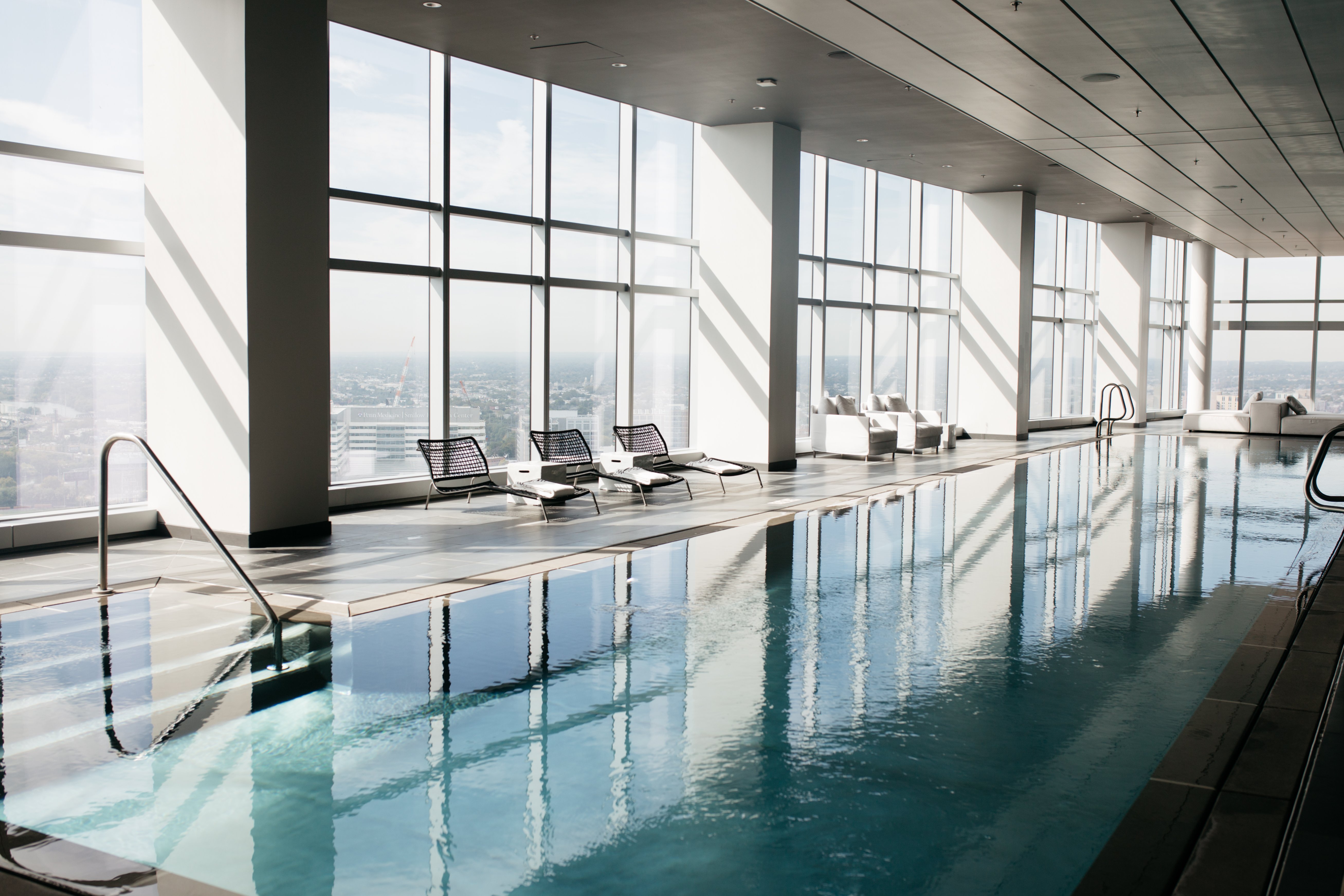 Are there any outdoor spaces at AKA University City?
Yes! During the warm spring and summer months in Philly, guests can enjoy a.terrace, a green and lush oasis 400 feet in the air, complete with cozy fire pits and stunning views. The terrace can be reserved for private events of up to 75 guests, such as happy hours, business networking, or small cocktail parties, and can be combined with the indoor lounge to accommodate events of up to 150. And as part of our commitment to support sustainable living, we're very excited about the return of Level28's Communal Herb Garden Program for its second season, allowing residents to grow fresh seasonal herbs for home cooking. Our featured cocktails at a.lounge infuse several of the herbs found in the garden, all handpicked by our master mixologist.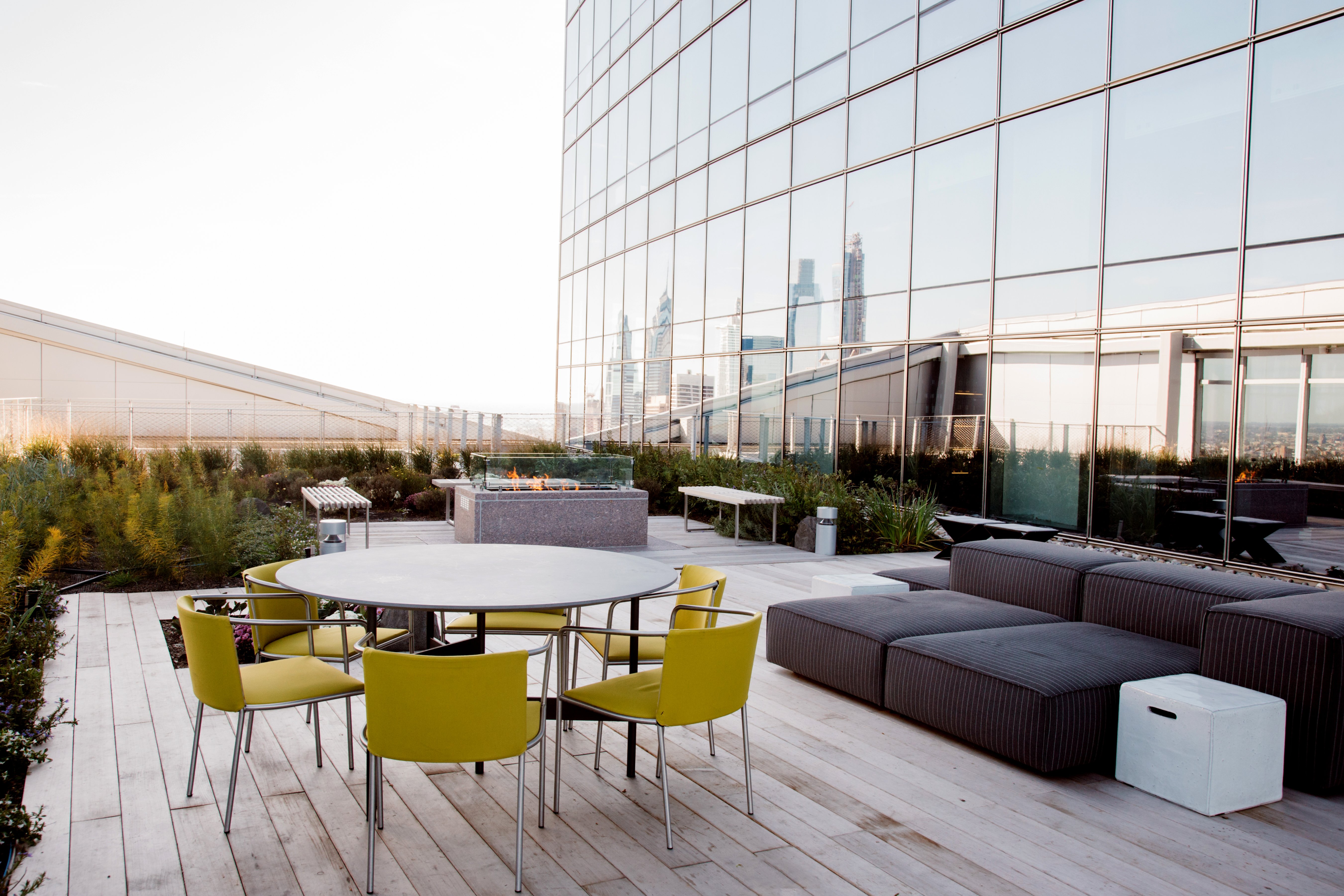 It sounds like AKA University City is the place to be this spring and summer…
It sure is! We're very excited for the programming and unique offerings – both new and returning – at AKA University City this spring and summer. Whether you are a fitness enthusiast, a movie buff, or someone who wants to relax and socialize, AKA University City has something for everyone and is the perfect place for those looking for unmatched luxury and a curated living experience.